Creative Holiday Advertising is not on the radar for lots of businesses. A common theme is to put together a quick "Happy Fathers Day" Facebook post and call it a day. The holidays are a unique chance to be creative with Ads. It is important to take some time to plan campaigns and discuss the most effective strategies. Today we will discuss how to make your holiday marketing excellent, let's get started!
Types of Holiday Advertising
Holiday advertising is unique because it gives you a chance to reach your audience in a different way. There are lots of different ways to approach Holiday Advertising. Today, we are going to talk about these 3:
Satirical Content

Meaningful Content

Basic Content
Satirical Content –
Satire is an extremely common way to approach holiday advertising because most businesses will use the holiday itself to try and make their audience laugh. This method is generally accepted by most audiences, as long as the advertisement is funny. This method works well in most cases, but the risk you run is having your joke fall flat. For example, one would be a post with a dad joke for Fathers Day.
Meaningful Content –
The next most common approach to holiday advertising is a meaningful post. This type of post attempts to convey a heartfelt message to the audience and touch their heartstrings. For example. one post could be a heartfelt Mothers Day post- talking about a mothers love.
Basic Content –
The last common approach to holiday advertising is a basic post, an example would be "Merry Christmas" on Christmas day. Basic. This type of post really doesn't do much for your business, but it keeps your presence active on the holiday itself.
These approaches to holiday advertising are common, but that doesn't mean that they are effective for you. The key to holiday advertising is knowing your audience, every company has a different audience that responds well to different posts.
Creative Holiday Advertising Ideas
The holidays are the perfect time to get creative with your advertising. They are a chance to stretch your creativity and shine above the competition. One of the most creative genres of advertising is satire, being able to make a joke is difficult but rewarding if successful. One way to be creative during the holidays is posting a funny GIF.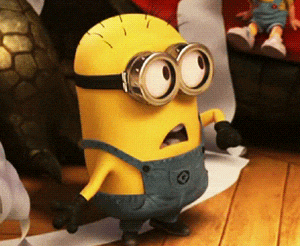 A GIF is a great way to do something different than the competition. It is a "video-like" post that is short and trending at the moment!
Another creative idea for holiday advertising is a promotion. For example, if a customer brings their father to your restaurant for lunch they get a 5 dollar discount. This is an extremely basic but effective way to do something meaningful on a holiday. It provides a way for people to come through the doors of your restaurant,  and gives the customer a chance to become a fan of your restaurant!
Successful Examples
Let's talk about some successful campaigns and how your company can emulate them!
Hubspot wrote an article entitled 15 Brilliant Examples of Holiday Marketing Campaigns.
Let's walk through the Top 2 from the list.
REI: #OptOutside
This campaign encouraged people to get out of the store and take photos of themselves outside. REI even went as far as to close their doors on Black Friday, with the intention of encouraging people to be outside more. This not only embodies who they are as a brand, but they simultaneously provided an extremely bold and effective campaign.
Dollar shave club capitalizes on the holidays with their tagline: "Other gifts can't handle a gift this good." This tactic insinuates that Dollar Shave Club has better gifts than anybody else. Even though this is not a "funny" tagline, it hits their audience positively because it is a sly post. This type of campaign still fits into their satirical style of advertising. 
These campaigns are both successful in their own right. REI is able to be more meaningful because their audience responds well to that type of campaign. In comparison, Dollar Shave Club knows that their audience loves satirical content, so they play that angle every chance they get.
Holiday advertising is a chance to show how well you know your audience! Take advantage and get creative with your strategies! If you don't want to take on holiday advertising alone, be sure to visit Eliasson Marketing and get a free consultation today!